Conductor – Jesper Ryskin
Jesper started playing the violin in 1981 with teacher Julie Friisholm, and later Holger Steinrud. In 1989 he began playing with the former violin professor a the Royal Danish Academy of Music in Copenhagen, Peder Elbæk, and this collaboration lasted for 10 years, until Jesper finished his studies with the diploma exam (which corresponds to a Master's degree) in 2000. At the academy Jesper, also studied with Palle Heichelmann and Peter Fabricius.
Jesper's career as conductor started in the mid 90's, where he conducted orchestras in Næstved and Helsingør, and in 2004 he became KUSO's primary conductor, where he had also been a member for many years. Thereafter, Jesper's commitment arose further until 2006, where he became the regular conductor for the "Student Music Union Orchestra" (Studenter Musikforeningens Orkester), now known as "Byens Symfoni", and KYS "Københavns Yngre Strygere" (Copenhagen Young Strings).
During that period, Jesper briefly studied orchestra conducting privately with the conductor Frans Rasmussen. Moreover, he completed DAMU's Masterclass for orchestra conductors twice, also under the supervision of Frans Rasmussen, at the highest level.
Besides this, Jesper has served as ad hoc conductor for several amateur ensembles, as well as in professional contexts. In the summer of 2015, Jesper once again returned to KUSO, and have since the summer 2016 been the orchestra's permanent conductor.
Guest Conductor – Johanne Grønkjær Lorenzen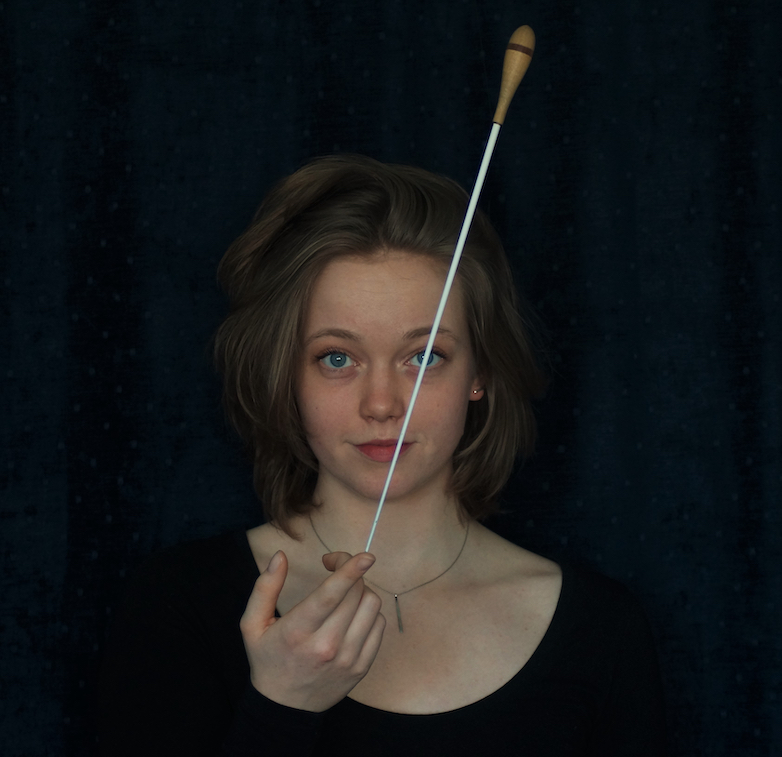 In 2010, Johanne started out with playing in Nordjyllands Ungdomssymfoniorkester (the North Jutland Youth Symphony Orchestra), first as a janissary and later on violin. Here, she also conducted for the first time in 2015, and since then she has conducted the orchestra for summer conventions, "Opera i Rebild" and the Orchestra Festival in DR. In 2015/16, Johanne completed DAM's conductor course no. 1, and in the years 2014-2020 she was affiliated with Rebild Kulturskole, where she received lessons in violin, viola and music theory with Morten Lønborg Friis, as well as piano lessons with Yu Lan most recently.
In 2016, Johanne was admitted to DR's Malko Conductor School with Phillip Faber and Ole Faurschou as permanent teachers and a large number of guest teachers, including Fabio Luisi, Thomas Søndergaard etc. In 2018, she received the Rebild Music Award at "Opera i Rebild".
In addition, she has been the conductor of several amateur orchestras and choirs in North Jutland.
Johanne is currently in the process of improving her conducting skills and is working on getting ready to apply to conservatory. This includes piano lessons with Galya Kolarova, lessons in aural skills with Kasper Lykke Hedegaard, as well as various masterclasses in Denmark and with Jorma Panula in Finland.